Nursing Social Media Dos and Don'ts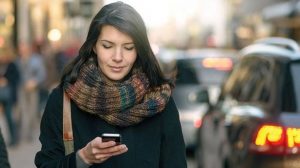 Over the last several years, the world has witnessed the explosion of social media and other electronic communication like Facebook, Twitter, Pinterest, and Instagram. Nurses often use social media platforms to discuss issues around patients, healthcare, and to promote their own profession.
However, these same sites have been used inappropriately by nurses who have found themselves in significant legal problems both for the organizations in which they work, but also for their own registered nurse licensure.
As a nurse, it's important to know what you can and cannot post on social media. Here's how to stay out of hot water when sharing about your career on your favorite social platform.
Social Media Guidelines for Nurses
Brittney Wilson, RN, BSN, also known as The Nerdy Nurse, is an award-winning author and national speaker on social media issues, bullying, and informatics. She has rules for how nurses can keep out of trouble while using social media but also using social media effectively and positively.
These rules nurses should use while utilizing social media include:
Social Media Dos for Nurses
Nurses can talk about themselves, the nursing profession, their families, hobbies, and interest
Nurses should aim to uplift the nursing profession in their posts
Become keenly aware of your employer's social media policies
Realize that nothing online is ever really anonymous
Social Media Don'ts for Nurses
Never talk about patients or identifiable coworkers
Avoid identifying your employer on your social media profiles
Don't post anything online that you wouldn't say in front of your boss or human resources
Don't post online that you are at work as this could put you and your home at risk
Don't use the employer's internet to post on social media sites—just don't post to social media while at work
Don't identify your employer on your personal profiles
Don't do anything you would be embarrassed to say to your mother, your clergy, your boss, or a potential employer
Don't do anything that could degrade or embarrass your profession
(This story originally appeared on nurse.org.)