Nurse's Participation Needed!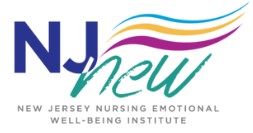 As part of NJ-NEW's mission to support nurses' emotional well-being, the NJ Nursing Emotional Well-being Institute are excited to announce a partnership with the Dugri App for a four-month pilot exploring the use of a peer-to-peer app as a communication support intervention.
The Dugri App is a safe and confidential platform for nurses to share their experiences without judgment or stigma. Through Dugri, you can give or receive support from a peer network of healthcare professionals across the country, 24/7. The Dugri App pilot offers a place to connect with your peers, unload stress, and use "real talk" while remaining anonymous.
Program Dates: 
November 15, 2022 – March 15, 2023
ACCESSING THE APP:
1.                  Complete Survey (Click on the image below to access survey)
2.                  Please use your cellphone to point at the QR Code on the last screen of the survey.
3.                  The QR Code will take you to the IOS App or Google Play store to download the App.
*The App is free during this pilot and you will not be charged.
We look forward to you joining the NJ-NEW Community on the
Dugri App. In advance, we thank you for your time and participation in the pilot. If you have any questions or technical issues, please contact Valory Mulhall at coordinator@njnew.org.
To learn more about NJ-NEW and our events: https://njnew.org/