Nurses Close Gaps in LGBTQ Patient Care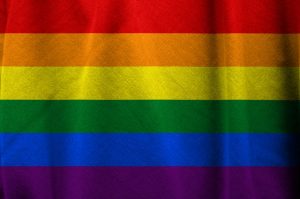 Nurse practitioner Catherine Trossello, DNP, FNP-BC, AAHIVS, and her colleagues at Callen-Lorde Community Health Center in New York City were exploring the possibility of starting a nurse practitioner fellowship focused on caring for LGBTQ patients when they discovered a surprising fact. They learned that theirs would be the first fellowship in the country to offer this type of postgraduate specialty training for NPs.
In a country where more than 11 million people identify as lesbian, gay, bisexual or transgender, health education related to this patient population is surprisingly low, said Trossello.
Her team evaluated the amount of time nurses, physician assistants and physicians spend learning about LGBTQ patients and their care in training programs, and the numbers ranged from one hour up to 40 hours.
"Many health care providers are entering the clinical setting without understanding critical aspects of care related to hormone therapy, HIV prevention, increased risks for certain diseases and other health issues," Trossello said.
Callen-Lorde specializes in addressing the needs of LGBTQ patients, and the demand for services is such that there is an ongoing waiting list of patients—including from other states—who are interested in services.
The new one-year fellowship will be open for applications this month and offered to two NPs the first year. The goal is to increase to four NPs by the second year.