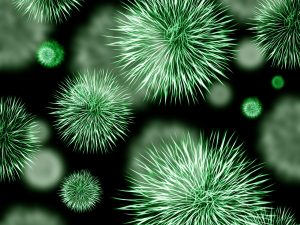 Melinda Schmidt, a registered nurse, understood that dangerous pathogens were part of the hospital landscape while working as an emergency room nurse. Like all modern healthcare providers, she followed strict protocols for hand washing, wearing gloves, cleaning clinical spaces and other steps to help stop the spread of disease among patients and clinical and hospital staff.
But it was a seemingly innocuous task that caused Schmidt herself to come down with MRSA, a dangerous antibiotic-resistant form of staphylococcus (staph) infection. The entry point for the infection was a paper cut on her finger, and the MRSA bacteria got into the cut while she typed on the keyboard of her computer. Schmidt wound up receiving intravenous antibiotics twice a day for three weeks.
Now a senior healthcare specialist for HP, Schmidt says her personal experience with healthcare-associated infections (HAIs) underscores the importance of making sure every surface and device in a clinical setting is frequently cleaned and thoroughly disinfected.