NPs Pivotal in Health Equity Work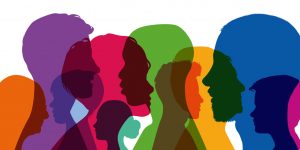 Nurse practitioners (NPs) and those working within the American Association of Nurse Practitioners (AANP) specifically have been sounding the alarm on health care disparities for years. They are not new in the age of coronavirus.
Known for their holistic approach to medicine and positive rapport with patients, NPs will be instrumental in addressing the social factors that limit access to care for traditionally marginalized populations.  However, they need expanded scope of practice regulations to fulfill their potential while treating patients.
AANP is calling for better reimbursement for care that treats downstream health issues to address the social determinants of health inequities. AANP also wants better and more transparent data about racial health disparities, especially with regard to COVID-19. In the short-term, such data can help address the coronavirus pandemic; in the long-term, this data should help alleviate the groundwork which led to the acute health equity crisis seen right now.
Finally, the AANP is advocating for a task force to address health inequities. Again, short-term goals should center on COVID-19 disparities but moving into the long-term they should look at health inequities as a whole.