Now Is Not The Time To Cut Access To NJ Seniors' Health Care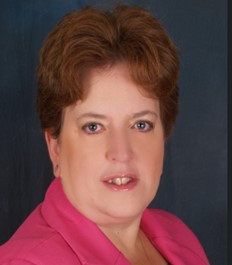 With the 118th Congress taking its place in Washington, D.C., this year, our nation's lawmakers are once again tasked with setting a course forward for our country. But with so many living paycheck-to-paycheck and the lingering effects of COVID-19 still impacting our communities, Americans must hope that our policymakers will do so while keeping the health care of millions in mind.
Being the voice for over 165,000 nurses in New Jersey, the New Jersey State Nurses Association constantly works to advance quality health care for all residents of the Garden State, particularly communities that are disadvantaged and typically have even greater health needs.
Medicare Advantage is an important tool in helping New Jersey seniors and individuals with disabilities gain access to high-quality and affordable health care. Medicare Advantage offers all the same benefits as original Medicare with additions that help enrollees maintain their quality of life.
With over 50 plans for enrollees to choose from, seniors have the option to access the benefits that work best for them. Benefits range from expanded telehealth services, vision and dental coverage, and wellness benefits that include access to hundreds of exercise clubs across the country. Medicare Advantage is proud to focus on preventative care, keeping seniors healthy and active.
Nearly 30 million seniors across the nation enjoy the benefits of Medicare Advantage plans, including more than 627,000 in New Jersey. Most importantly, the program provides access to care for those in underserved communities and those who struggle to access health care.
Over 95% of seniors are happy with the care they receive and the options that they can access thanks to their Medicare Advantage plan. Unfortunately, this soon might change. The Biden Administration has proposed billions of dollars in cuts to Medicare Advantage. These cuts could make it more difficult for enrollees to access their benefits.
The elimination of these benefits will affect more than just seniors. New Jersey is facing a critical shortage of qualified medical staff, especially nurses. Cuts to Medicare Advantage rates will make it more difficult to attract and retain workers. The vacancy rate for nursing positions rose 64% during the pandemic, leaving our health care facilities unable to staff all their patient beds. It will be difficult to keep this rate from rising if Medicare Advantage plans are cut.
Now is not the time for the government to make it more difficult for health care providers to treat our highly vulnerable senior population. Medicare Advantage is frequently one of the only affordable options for many seniors to afford comprehensive care. Decreasing funding could result in increased costs for enrollees, pricing some seniors out of the coverage that they rely on and leaving them struggling to get the care they need.
We are calling on the entire New Jersey congressional delegation to stand up for New Jersey seniors and encourage the Biden Administration to reconsider their billions in Medicare Advantage cuts. Our seniors need health care coverage that is built with them in mind, and Medicare Advantage plans are perfect for them and their needs. Any cuts would do far more harm than good.
Judy Schmidt is the President of the New Jersey Nurses Association.
(This story originally appeared NorthJersey.com.)