NJSNA President's Message: Thank You For Continued Devotion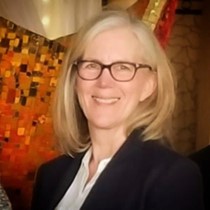 As we approach the three-year anniversary of the World Health Organization (WHO) declaring COVID-19 a global pandemic, I would like to thank you for your diligence and dedication to the profession of nursing in ensuring New Jersey (NJ) residents received the care they needed. Each of you are devoted, gifted, and compassionate nurses who are vital members of the NJ nursing workforce. Your work is appreciated.
Why did you want to be a nurse? Do you remember? Perhaps your dream of becoming a nurse was to help others. Does that feeling remain? Reinforce your sense of self through self-appreciation. Reflection is one way you can reconnect with your sense of self, to remind yourself where you have been, and how you have selflessly given back to others. Sharing your gifts and talents with others to enhance their well-being, that alone is empowering. The art of reflection creates a time to silence the commotion that commands your headspace.
As I reflect on these first months as the 49th President of New Jersey State Nurses Association, I would like to thank you for electing me. Thank you for entrusting me with this formidable opportunity to make a difference for you and all NJ nurses.
Please join us on May 5th-6th for the NJSNA Annual Meeting. Celebrating nurses through self-care. May 6th is the first day of Nurses Week so come and be part of the celebration.
Sandra Foley, DNP, MSN, RN, President, New Jersey State Nurses Association