NJSNA Member Susan Reinhard Joins National Commission to Address Racism in Nursing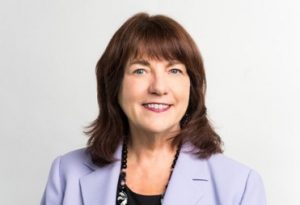 The National Commission to Address Racism in Nursing examines the issue of racism within nursing nationwide, focusing on the impact on nurses, patients, communities, and health care systems to motivate all nurses to confront individual and systemic racism. It was created in 2021 and is led by the National Association of Hispanic Nurses, the National Black Nurses Association, the National Coalition of the Ethnic-Minority Nurse Associations, and the American Nurses Association.
Susan Reinhard, PhD, RN, FAAN, PhD, RN, FAAN, Senior Vice President and Director, AARP Public Policy Institute and Chief Strategist at AARP's Center to Champion Nursing in America, has just accepted a two-year term serving on the Commission. "In two short years, the Commission has laid some important groundwork, not least of which was its Foundational Report on Racism in Nursing last year," said Reinhard. "The Commission's work challenges all of us, both personally and professionally, to confront the fact that racism is historically rooted in the nursing profession and persists today. That has manifold impacts," she continued, "and clearly exacerbates health inequities. And so, both personally and professionally, I am honored to be serving on this commission to help move its vital mission forward."
The Commission has three central goals:
Engage in national discussions within the nursing profession to own, amplify, understand, and change how racism negatively impacts colleagues; patients, families, and communities; and the health care system.
Develop strategies to actively address racism within nursing education, practice, policy, and research, including addressing issues of leadership and the use of power.
Use the Nursing: Scope and Standards of Practice as a framework to create a roadmap for action to address racism in nursing.
The Center to Champion Nursing in America is an initiative of AARP Foundation, AARP, and the Robert Wood Johnson Foundation. It runs the Future of Nursing: Campaign for Action, a national initiative to build a healthier America through nursing also sponsored by AARP Foundation, AARP and RWJF.
(This story originally appeared in Nursing World.)