NJ Support for Nurses on Strike in New York City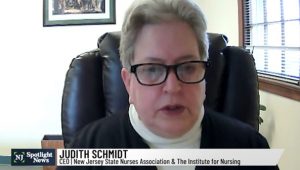 Health care workers in New Jersey are standing in solidarity with more than 7,000 nurses on strike in New York City. The nurses are demanding more pay and better working conditions, including increased staffing.
"I have to say this, nurses don't ever want to go on strike. It's the last thing they want. And they will not go on strike unless they absolutely have no alternative," said Debbie White, president of the Health Professionals and Allied Employees union, or HPAE.
(This story originally appeared on NJ Spotlight.)