NJ Elections 2023 – What You Need To Know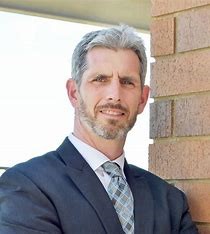 This year New Jersey voters will decide who will represent them at the state level, in the senate and the assembly. Unlike the federal government, there are times in New Jersey at the state-level when both houses of the legislative branch (i.e., the senate and the assembly) are on the ballot. 2023 is such a year.
This past few years the public has been made acutely aware of the need for nurses and the sacrifices they make for the public good. The issues facing healthcare in New Jersey are great, namely workplace safety, the role of advance practice nurses, fair pay, staffing levels, and medicinal and recreational marijuana to name but a few.
To make sure that elected officials support nurses and our issues, NJSNA formed a political action committee, known as INPAC, which stands for Interested Nurses Political Action Committee. Its role is to support candidates at the state level who sponsor and support bills that help nurses. INPAC supports candidates with financial contributions raised from NJSNA member dues, with endorsements from NJSNA, and by volunteering to help with campaign activities, like writing letters to the editors, phone banking potential voters, and assisting with events.
In addition to helping get candidates elected, INPAC also seeks to educate nurses on the political and election process. So here are some basics on the structure of New Jersey government and important dates and deadlines to be aware of this year. As to structure, New Jersey has its own state constitution, just like the federal government. It provides for three branches of government. The governor and lieutenant governor are part of the Executive Branch. The legislative branch is comprised of two houses. The upper house is known as the Senate. It has forty members. The lower house, known as the Assembly, has eighty members. In New Jersey, we have forty legislative districts. In each legislative district, the voters elect one senator and two assemblymen or assemblywoman to represent them. The legislature has a website where you can learn who your state representatives are.
This year, voters will choose their senator and their two representatives in the assembly. New Jersey held a primary election this past June to decide who the candidates for each party or each office will be, usually a democrat and a republican. The voters will now decide in the general election in November of all the candidates running, democrats, republicans, independents, or any candidate from other parties, who will represent them come January 2024. So as we enter the 2023 general election season, here are some important dates to remember:
October 28th to November 5th – Early voting Period
October 31st – Deadline to apply for a Mail-in Ballot by Mail for General Election
November 6th by 3 p.m. – Deadline for In-Person Mail-in Ballot Applications for General Election
November 7th – General Election
By Keith Hovey, RN