New Power Plant in Newark? Signatures Needed by April 15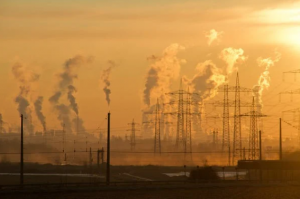 As a health professional, I am writing to ask you to add your name to a health professionals letter in opposition to a new power plant proposed in Newark, New Jersey. This would be the 4th fossil fuel power plant in the Ironbound section of Newark, an environmental justice community already facing severe pollution from several power plants, the US Atlantic's largest port, the state's largest trash incinerator, major interstate highways, and a multitude of toxic superfund sites. This letter was written by faculty in the Department of Environmental Medicine and Public Health at the Icahn School of Medicine at Mount Sinai. We are working together in solidarity with the local community to gather as many public health signatories as we can by April 15th.
Health professionals sign on here: https://bit.ly/PVSCHealthLetter
The Passaic Valley Sewerage Commission is proposing to spend $100 million in taxpayer money to build a new fossil fuel power plant at their massive wastewater treatment facility in Newark. This would be the fourth power plant sited in a community already suffering the impacts caused by the pandemic, decades of environmental injustice, and existing public health inequities. Elected officials must make policy decisions today to advance environmental justice and build for resiliency using zero emission renewable energy technologies.
More background on the power plant issue can be found here.
And background on the Ironbound community can be found in this article and in this short film.
The deadline to sign onto the letter is April 11th.
Please let me know if you have questions, comments, or considerations, and thank you for your consideration and heroic service to public health through this crisis.
— Jill D. Aquino, RN, MS