New Nursing Development Modules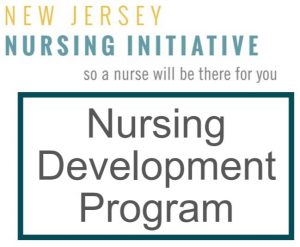 The New Jersey Nursing Initiative (NJNI), a program of the Robert Wood Johnson Foundation, is working to transform nursing education in the state. NJNI focuses on nursing development and encourages nursing educators and practitioners in the Garden State to reshape curricula and clinical experience in order to better prepare nurses to meet the emerging demands of providing community-based care and improving population health.
The new 30-minute, self-paced modules have been developed with subject matter experts in their respective fields of nursing with a population health perspective. The topics have been selected by the needs expressed from existing nursing faculty and practitioners and are sure to enhance the foundational knowledge of population health.
Click here for the brochure for facilities and click here for the brochure for individuals.
NJNI is also excited to announce it has added a four-part Preceptor Module Series.
Click here to visit NJNI's website for more information.
For any technical assistance, please contact Hazelene Johnson, NJNI projects coordinator, at hjohnson@njha.com.