Need Wine for the Holidays?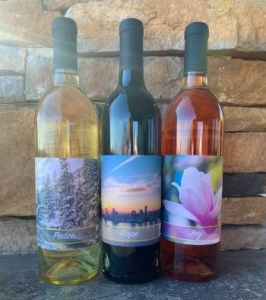 The Institute for Nursing (IFN), in conjunction with photographer DJ Levine and Old York Cellars, has created a series of limited-edition wine labels to raise funds to support the mission and vision of the IFN. These wine bottles will make a great gift for your friends and family and will look beautiful on any holiday table!    
A portion of the proceeds from each IFN wine bottle, 10% of any additional Old York Cellars wine, and 100% of any additional gift box sales go to the IFN to support the nurses of New Jersey! Wine can be picked up in person at one of the winery locations or shipped to California, Connecticut, District of Columbia, Florida, Massachusetts, Maryland, Minnesota, New Jersey, New York, Oregon, Pennsylvania, Virginia and Washington.
For more information, click here or scan the QR Code.