N.J. Nurses Welcome New President, President Elect
Focus Turns to Opioid Crisis, Recreational Marijuana
TRENTON, N.J.—Jan. 5, 2019— The New Jersey State Nurses Association (NJSNA) welcomed Kate Gillespie, RN, MBA, NE-BC, as its 47th president on New Year's Day.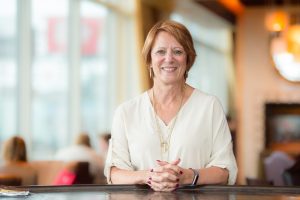 "I am honored to lead New Jersey's nurses at this critical time in our health care system," Gillespie said. "In spending time with nurses throughout the Garden State, I know there are many nursing practice and patient care issues to be addressed. I look forward to working on key legislative matters, including combatting the opioid crisis and working through the impact of potential legalization of recreational marijuana in New Jersey."
Gillespie is the assistant vice president, Orthopedic/Spine Service Line at the Virtua Joint Replacement Institute in Marlton where she has a significant impact on the operations, strategic growth and physician alignment strategies. She has been with Virtua for 35 years where she started as a critical care nurse, then moving into nursing management. She is a Six Sigma Black Belt Certified leader with almost 40 years of nursing experience. She earned a BSN from The College of New Jersey and an MBA in health administration from Eastern University.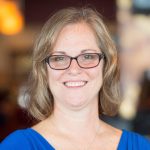 Mary Ellen Levine was sworn in as NJSNA's new president-elect. As president-elect, she will oversee the Institute for Nursing, NJSNA's foundation that provides educational programming, scholarships and research grants.
With more 30 years of nursing experience, Levine is a hospice nurse with the Visiting Nurse Association of Northern New Jersey and adjunct faculty at Caldwell University. Her passion is in medical/surgical nursing, hospice and end-of-life care.
Levine earned an associate's degree in Nursing from Bergen Community College, baccalaureate degree in Nursing at Dominican College, School Nurse/Health Educator certificate from Caldwell College, a Master's degree in Nursing Education from Walden University and a certificate as a hospice and palliative nurse through the Hospice and Palliative Nurses Association. Currently, she is enrolled in the Doctor of Nursing Practice program at William Paterson University.
###
About NJSNA
NJSNA, which was established in 1901, is a constituent member of the American Nurses Association.  The New Jersey State Nurses Association (NJSNA) represents the interests of 110,000 registered nurses and advanced practice nurses as an advocate for the nursing profession. NJSNA's lobbying arm continues to protect the nursing profession through legislative victories. Its nonprofit foundation, Institute for Nursing, helps nurses further their careers by providing continuing education, scholarships and research grants in addition to invaluable networking opportunities. For more information, nurses can visit www.njsna.org or contact NJSNA at njsna@njsna.org or (609) 883-5335.