More Nurses Graduate, But Hospitals Still Short-Staffed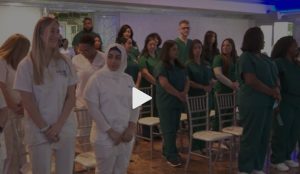 As students graduate from nursing schools this May, the health care industry still faces troubling staff shortages. Thousands of nurses—traumatized by the pandemic—are expected to retire this year, further widening the gap between supply and demand. And while most students are applying to nursing schools, the students are facing a critical faculty shortage.
NJSNA contributed to the recent conversation. Watch the video.
(This story originally appeared on NJ Spotlight.)