Lifetime Honorary Membership Award: Phyllis Prekopa, PsyD, RN/BSN, CARN-AP, LCADC, FIAAN (IntNSA), SAP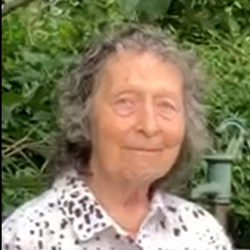 The Lifetime Honorary Membership Award recognizes an individual who has established outstanding service through a lifetime of consistent contributions to the advancement of NAADAC, the addiction profession and its professionals.
This year's Lifetime Honorary Membership Award winner, Phyllis Prekopa, PsyD, RN/BSN, CARN-AP, LCADC, FIAAN (IntNSA), SAP, has been known as a leader in the field of substance use disorder treatment for more than 25 years. Prekopa has been a Registered Nurse since 1986 and a Doctor of Psychology since 2010. She is also a Certified Addictions Registered Nurse-Advanced Practice. She served as Nurse Manager of the Bergen Regional Medical Center detox unit for five years, where she taught and trained medical and counseling staff. Currently, she serves as an evaluator and peer group facilitator for the Recovery and Monitoring Program (RAMP) in New Jersey. In this capacity, she helps nurses find recovery and return to work. Prekopa is a Substance Abuse Professional who makes presentations to companies mandated by the Department of Transpiration and the Federal Aviation Administration. Prekopa also co-owns a specialty drug and alcohol testing and consulting company covering mandatory drug testing for local companies and airports. She is known as a mentor and role model who influences change and inspires her fellow addiction professionals.