Important COVID-19 Message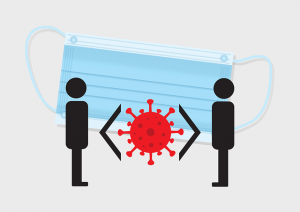 As we start seeing the governor slowly opening up our parks, beaches and restaurants, we need to be vigilant to wash our hands, wear our masks and keep 6 feet apart. Nurses know this is important. We need to be role models and advocates to our families, friends and communities to educate the importance of maintaining these three key steps to help us avoid resurgence of the virus.
So spread the word through your social media and in daily conversation to WASH YOUR HANDS! WEAR YOUR MASK! KEEP 6 FEET APART! Let us all help spread the message not the VIRUS.
NJSNA likes to share information that you can use to help you through your day:
Nurses experiencing COVID-19-related stress triggering anxiety, depression, insomnia or other concerns can contact a psychiatric advanced practice nurse for expert mental health care at PsychAPN.org. If further assistance is needed, contact Margaret Pipchick, PhD, APN, at 908-272-9088.
Don't forget to tune into the Healthy Nurse Healthy New Jersey Team's "Moral Support" Zoom meeting on Wednesdays at 7 p.m. These weekly meetings provide an opportunity for us to talk about struggles that we as nurses understand. Please visit the Healthy Nurse Healthy New Jersey webpage and our private Facebook page: New Jersey State Nurses Healthy Nurse for more information.
Stay safe to all our nursing heroes,
Kate Gillespie, MBA RN
President, NJSNA