If Florence Nightingale Gave a Graduation Speech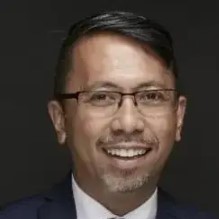 The months of May and June are a time for graduation. In the United States, commencement ceremonies are a very lucrative enterprise, from the rentals of halls and regalia, travel, gifts, hotel, astronomical fees for star keynote speakers (a quick internet search: Bill Clinton charges at least $250,000 per speaking engagement), and many other miscellaneous expenses. If one adds up the tuition dollars, crossing the stage as one's name is called is one of the most expensive walks there is. To dwell on the expense is not the point of graduation. As I see the nursing graduates ambulate across the stage, I feel delight in imagining the great possibilities in what they can do for our chronically ill health system. And gosh, I hope they stay at the bedside!
In every graduation ceremony, the audience has to sit through a string of speeches from students, faculty, deans, and awardees. The overarching theme of graduation speeches is giving gratitude, much like what we hear from Oscar and Tony award winners, only much longer. Another typical thread in commencement speeches is admonition to brace for what lies ahead, like the GPS telling the driver there is a sharp curve ahead. More precisely, a very steep learning curve, rubbernecking career delays, and professional traffic jams.
What would Florence Nightingale say to new grads?
Capitalizing on Nightingale's fame, the establishment of the Nightingale Fund led to the founding of the Nightingale Training School for Nurses at St. Thomas' Hospital in 1860. In the 2008 biography Florence Nightingale: The Making of an Icon, author Mark Bostridge did not mention that Nightingale gave a commencement speech to the probationers. What is known is that Nightingale wrote an annual letter that was read aloud to the trainees. In today's social media obsessed world, Nightingale would be considered the ultimate nurse influencer, and she would be in great demand during the graduation season giving speeches. I sometimes wonder what Nightingale would say to new grads in a graduation speech My curiosity prompted me to tap the collective artificial intelligence of the internet and asked ChatGPT: What would Florence Nightingale say in a nursing graduation speech? Here's an excerpt:
"Today is a momentous occasion—a celebration of dedication, perseverance, and the culmination of years of hard work. In reflecting upon my own journey as a nurse, I am reminded of the profound impact we can have on the lives of others. Nursing is not merely a profession; it is a calling, a noble vocation that demands compassion, skill, and commitment to the well-being of those we serve.
As you embark on your nursing careers, I urge you to always remember the essence of our profession—to see beyond the illness or injury and embrace the humanity of every individual who crosses your path. Each patient has a unique story, fears, hopes, and dreams. It is our duty to listen attentively, to offer solace, and to provide care that goes beyond the physical, encompassing the emotional and spiritual aspects of healing.
 Embrace opportunities for continuous education, pursue further specialization, and remain curious about the ever-evolving field of healthcare. Seek out mentors who will guide and inspire you, and remember to mentor others in turn, passing on the wisdom you have acquired.
 Nursing is not a solitary endeavor; it is a collaborative effort that requires effective communication, teamwork, and mutual respect. Embrace the diversity of your colleagues and learn from one another. Engage in interdisciplinary collaboration, recognizing that it is through our collective expertise that we can deliver the best possible care. Be an advocate for your patients, ensuring their voices are heard, their rights respected, and their needs met.
Finally, always remember that self-care is not a luxury; it is an essential component of your ability to care for others. Nurture your own physical, mental, and emotional well-being. Find solace in the small moments of joy and maintain a healthy work-life balance. Seek support when needed, and never hesitate to ask for help. Remember, Florence Nightingale herself once said, "I attribute my success to this: I never gave or took any excuse."
As can be expected from any large language model's ability to generate text, the speech is littered with platitudes and glaringly artificial. It is utterly modern but blandly formulaic. ChatGPT outputs have a tweet-like quality, they don't sing like a nightingale (pun intended). It is also bizarre to note a self-congratulatory remark where Nightingale quotes Nightingale. I thought it self-serving and lacked Victorian refinement; Nightingale would surely disapprove.
Florence Nightingale was an inveterate writer and a master of the one-liner. Her epigrammatic style is a byproduct of her intelligence and upbringing. If she were to speak at graduation post-pandemic, she would surely ask a reflective question such as "Does not the popular idea of 'infection' involve that people should take greater care of themselves than of the patient?" Nightingale would show her witticism in saying "… wash your hands. It may destroy germs at the expense of the cuticle, but if it takes the cuticle off, it must be working." She might express frustration on the failings of nurses by saying "If a patient is cold, feverish, faint, if he is sick after taking food, if he has a bedsore, it is generally the fault not of the disease, but of the nursing."
 In her decided manner of speaking plainly, she would call out to stakeholders, once and for all, to rectify the nursing shortage by saying "To increase the efficiency of this class, and to make as many of them as possible the disciples of the true doctrines of health, would be a great national work." We will never have Nightingale as a commencement speaker, but we can always summon her wisdom, immortalized in her most famous book Notes on Nursing, which remains instructive to this day. Go ahead, give the book as a graduation present. It will do nursing good.
Fidelindo Lim is a Clinical Associate Professor at New York University Meyers College of Nursing
(This story originally appeared in American Nurse.)