Help Maplewood Nurse Reach Sky Box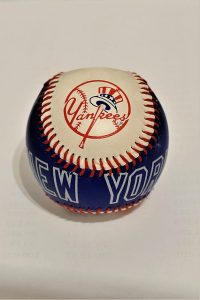 Jan Kaminsky, PhD, RN, has been named a New York Yankees Nurse Hero and will be honored at the game on June 20.
She is one of 10 local area nurses to be selected for honors at New York Yankees Nurse Heroes night at Yankee Stadium.
Kaminsky is being honored for her work as a "tireless nurse advocate for some of the most vulnerable members of our population … LGBTQ+ youth."
Help Kaminsky be the one lucky nurse among the honorees to get her family to the sky box by voting here.