Gratitude for Long-Term Care Nurses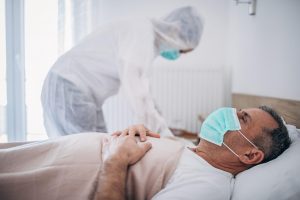 Do you know a long-term care nurse who went above and beyond the call of duty to assist others during the height of the coronavirus pandemic?
NJSNA would like to recognize the nurses who braved the frontlines in long-term care facilities to help those in their care.
If you would like to join us in celebrating these nurses, click on the link below and let us know who you would like to see highlighted in upcoming editions of Nurses Weekly and on NJSNA's social media channels.