Governor Murphy Signs Health Care Heroes Violence Prevention Act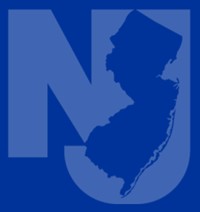 In response to increased attacks on health care workers in recent years, Governor Phil Murphy recently signed the 'Health Care Heroes Violence Prevention Act' to make it a criminal offense to intentionally threaten health care professionals or volunteers in an effort to intimidate them or interfere with their work. The act also establishes additional penalties against individuals who assault health care workers or volunteers.
Under the bill (A3199), a person who knowingly and willfully makes, delivers, or sends a threat against health care workers covered by the act is guilty of a disorderly persons offense, which is punishable by imprisonment of up to six months and/or a fine of up to $1,000. For individuals convicted of assault against the covered workers, this act allows them to be sentenced to an anger management course of up to 12 months and community service of up to 30 days.
"If there's one thing the COVID-19 pandemic made abundantly clear, it is the essential role health care workers play in our society," said Governor Murphy. "Growing threats and attacks against these courageous heroes are unacceptable. We owe health care workers, including volunteers and employees in health care settings, our gratitude and respect. This law will provide greater protections for health care workers in our state to help deter both physical and verbal acts of violence against these professionals."
"Health care professionals perform critical and indispensable services for the people of our state, often under very difficult and emotional circumstances," said Attorney General Matthew J. Platkin. "As the head of the Department responsible for licensing and regulating health care professionals and on behalf of New Jersey law enforcement who recognize medical personnel as invaluable partners in carrying out our public safety mission, I thank Governor Murphy for signing legislation that strengthens the law protecting health care professionals from undue threats, abuse, and assault."
"Protecting health care workers is essential to maintaining a strong and viable workforce and ensuring public health," said Health Commissioner Judith Persichilli. "Their tireless commitment to improving health care delivery and saving lives should be without the additional worry of their physical and mental well-being."
The act applies to health care professionals, as well as any volunteer or employee of a health care professional or health care facility, while in the course of performing their official duties. Health care facilities and certain physicians will be required to display a written notice to notify the public that it is a crime to assault health care workers and volunteers, and is subject to a fine, imprisonment, or both.
Sponsors of the bill include Senator Troy Singleton and Assembly Majority Leader Louis Greenwald, as well as Senator Fred Madden and Assembly members Shavonda Sumter, Sadaf Jaffer, Lisa Swain, and Daniel Benson.
"Over the last three years, our nurses, doctors and health care professionals were on the frontline of the COVID pandemic – often putting their own health at risk," said Senator Singleton. "Sadly, this figurative battlefield turned literal, with people physically assaulting these essential workers. This is simply unacceptable. This law will send a clear message that our health care workers must be treated with the respect, decency and civility they deserve."
"We could not have gone through the past several years without the dedication of our frontline healthcare workers. They are truly heroes in this pandemic. Unfortunately, these frontline healthcare heroes have reported a dramatic increase in violent acts since 2020," said Assembly Majority Leader Greenwald. "These repeated acts of violence against our health care heroes are simply unacceptable. This law will strengthen protections for these frontline workers by enhancing penalties and awareness about violence in the workplace."
"The law provides important new protections for health care workers. These healthcare workers provide critical services for their patients," said Cathleen Bennett, President & CEO of the New Jersey Hospital Association. "Unfortunately, instead of showing appreciation and patience to healthcare workers, there has been an increase in workers being treated poorly. When that leads to violence, we must act to protect healthcare workers. With the enactment of this measure, Gov. Murphy, Senator Singleton and Majority Leader Greenwald send a strong message that the tireless efforts of healthcare workers are appreciated and valued."
"The Health Care Heroes Violence Prevention Act is vital to ensure the safety of our bedside healthcare workers," said Doug Placa, Executive Director, JNESO, District Council 1 IUOE-AFL-CIO. "They shouldn't have to provide good quality patient care while constantly looking over their shoulder. They should be afforded the right to working in a safe atmosphere. In addition to the employer's responsibility, this law will further protect our precious asset-healthcare workers! We applaud the sponsors of this legislation and thank the Governor for signing it."
"Health care workers are five times more likely to be assaulted than any other workforce, adding to the many reasons healthcare workers are migrating out of the profession," said Debbie White, HPAE President. "We applaud the Legislature and the Governor's office for the passing of this bill into law – the Health Care Heroes Violence Prevention Act. It's a step forward in taking reasonable measures to minimize our risks. It's time to treat workplace violence in healthcare settings with the seriousness this crisis warrants. If our hospitals and nursing homes are unsafe for workers, they are unsafe for our patients too."
"Violence against healthcare workers is all too common, and it is crucial that we do all we can to ensure that these frontline heroes are able to do their jobs safely and free from physical harm, threats, or intimidation," said Rhina Molina, Executive Vice President of 1199SEIU United Healthcare Workers East. "Every worker has the right to a safe workplace, and in the field of healthcare—where often every second counts to save a life—patients are also put at risk when a caregiver is maltreated. We applaud Governor Murphy, the Senate and Assembly for passing this law that will help to safeguard all of our state's healthcare workers."
(This story originally appeared in NJ.Gov.)