From Spirit with Love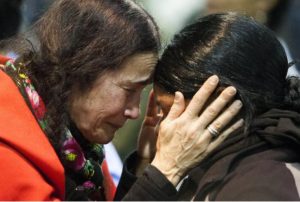 For more than 40 years, Dr. Maria D. Michael has been connecting those in physical, mental and emotional pain with the spirit through her one-of-a-kind healing circles and traditional Native American ceremonies. Join her as she shares a group healing circle ceremony/workshop called "From Spirit with Love" from noon to 4 p.m. on April 27 in The Invincible Hall at 29 Forsyth St. in New York, New York or from noon to 4 p.m. on April 28 in Our Lady of Grace Retreat Center at 29 Shelter Rock Road in Manhasset, New York.
This experiential workshop was designed to promote individual and group healing on physical, mental, emotional and spiritual levels. It is a guided interactive process, in which participants will experience a variety of techniques using light, sounds, touch, energy and ancient wisdom healing techniques.
Watch a video about the workshop here.
Register for the workshop on April 27 here.
Register for the workshop on April 28 here.
About the Instructor: Dr. Maria D. Michael is an internationally known and respected medical intuitive, psychic, empath, channel, elder and healer. She has been awarded numerous degrees, including a PhD in counseling psychology. She assists doctors, psychiatrists and other health practitioners in their work to expedite and complement healing. Dr. Michael is also a Lakota/Navajo traditional elder who performs traditional ceremonies. For more information, email drmichael@drmariamichael.com or visit drmariamichael.com.