Free Meals for Your Heroic Efforts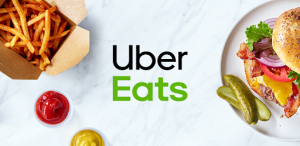 Uber Eats and Gov. Phil Murphy announced a plan to donate $350,000 worth of free meals to health care workers and first responders throughout New Jersey. Doctors, nurses and other health care workers are on the frontlines of the effort to save lives in the face of the COVID-19 pandemic. Through this donation, Uber Eats will provide 14,000 meals as a small thank you for their heroic efforts. Health care workers at hospitals across New Jersey will receive meals including Cooper University Health Care, Hackensack Meridian Health, Holy Name Medical Center and RWJBarnabas Health.
"We have often called on corporations and businesses to step up during this time of great need," said Murphy. "I am thankful for Uber doing exactly that by donating 14,000 free meals to our health care workers and first responders at a time when so many are working night and day to save lives and fight this pandemic."
"We're proud to play a small role in supporting the courageous frontline health care workers and first responders fighting the COVID-19 epidemic across New Jersey. All of us are in this fight together, and we're honored to stand with Gov. Murphy to help the first responders doing so much for this state," said De'Shawn Wright, senior manager for public policy at Uber.
Workers will receive a promo code they can use to receive a free meal up to $25 on the Uber Eats app or through the Uber Eats website. The 14,000 free meals are part of Uber's larger commitment to provide 10 million rides and food deliveries to health care workers, seniors and people in need.