DOJ: 7,600 Fake Nursing Diplomas Issued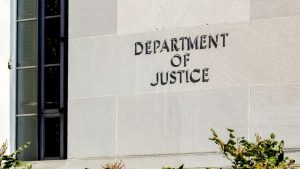 The Department of Justice filed federal charges against 25 people who are accused of participating in a scheme that allegedly issued 7,600 fake nursing diplomas by three Florida-based schools.
The DOJ said the suspects "engaged in a scheme to sell fraudulent nursing degree diplomas and transcripts obtained from accredited Florida-based nursing schools to individuals seeking licenses and jobs as registered nurses and licensed practical/vocational nurses."
But the aspiring nurses never completed the necessary courses and clinical, the DOJ said.
Prosecutors said this is an issue of public safety.
"Not only is this a public safety concern, it also tarnishes the reputation of nurses who actually complete the demanding clinical and course work required to obtain their professional licenses and employment," said U.S. Attorney for the Southern District of Florida Markenzy Lapointe.
Qualified purchasers were allowed to sit for the national nursing board exam and, after passing it, to obtain licenses and jobs in various states as RNs and LPN/VNs. Exams were taken in Florida, New York, New Jersey and Texas.
More than 7,600 fake nursing diplomas were issued by the three nursing schools since 2016 at $15,000 each, netting them more than $114 million, the DOJ alleged.
Each defendant faces up to 20 years in prison. They were charged with conspiring to and committing wire fraud, prosecutors said.
"Health care fraud is nothing new to South Florida, as many scammers see this as a way to earn easy, though illegal, money," acting Special Agent in Charge Chad Yarbrough, FBI Miami, said. "What is disturbing about this investigation is that there are over 7,600 people around the country with fraudulent nursing credentials who are potentially in critical health care roles treating patients. Were it not for the diligence and hard work of the investigators on this case, the extent of this fraud may not have been discovered."
Siena College in Broward County, Fla., Palm Beach School of Nursing in Palm Beach County, Fla., and Sacred Heart International Institute in Broward County are now closed. None of the students involved were criminally charged.
(This story originally appeared in WTMJ.com.)