Debate Continues On Modernizing Roles For Nurses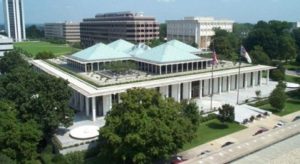 A N.C. Supreme Court decision to overturn a 90-year-old precedent protecting advanced practice nurses from legal damages for medical mistakes has advocates calling for legislation to modernize laws the regulated nursing in the state.
On Aug. 19 while deliberating 2010's Connette v. Charlotte Mecklenburg Hospital Authority, the court was petitioned to review a 1932 ruling that sheltered nurses from liability for negligence when they performed duties under a physician's supervision.
A 3-2 decision overruled the Byrd v Marion General Hospital ruling. Justice Michael R. Morgan in writing the court's opinion said that the "nursing profession has evolved tremendously over the 90 years since Byrd."
He also noted that advanced practice registered nurses (APRNs), such as certified registered nurse anesthetists (CRNAs) or nurse practitioners (NPs) who require additional, specialized education and certifications, are participants in decision making. He said advancements in the field leave Byrd outdated.
The ruling has added to fuel to a debate over a 2021 bill that aims to give more autonomy to ARPNs, many who already carry their own liability insurance. Proponents say the SAVE act will make up for a shortage of doctors and increase access to more affordable health care by allowing more nurses to provide care without direct physician oversight. Critics worry the act would turnover care to less qualified providers who could be manipulated by large health care organizations.
"I believe very much that APRNs should be working in consultation with physicians and not independently, which is some of what that SAVE Act … advocates for," said Dr. Tim Reeder, a Republican candidate for House 9 and an emergency physician with East Carolina University. He said that if elected he would advocate for supervision of nurses.
"There is still a need for supervision of nurses who are practicing independently like that. I am not in favor of independent practice for APRNs. I think they need to maintain a real relationship with the physicians for physical care."
Court ruling
The Connette case deals specifically with a CRNA who provided anesthesia to Amaya Gullatte, then 3, prior to an operation. Gullatte went into cardiac arrest and suffered permanent brain damage, cerebral palsy and "profound" developmental delay. The case will be retried now that the Byrd precedent is overruled.
Justice Tamara Barringer in dissenting said that the three justices who approved overstepped their bounds in striking down the precedent. She said policy should be made by the General Assembly, not the court. Chief Justice Paul Newby joined her in dissent.
The court's decision has caused some registered and advanced practice nurses to call on the legislature to enact statutes about liability and independent care. ECU Health voiced support for its nurses in the wake of the decision.
"ECU Health strongly supports our nurses and is concerned by this latest development and potential impact to nurses across the state," the hospital system's statement said in part. "We are closely monitoring developments and watching for any related legislation that may be introduced in the upcoming state legislative sessions."
The SAVE Act outlines an independent scope of practice for advance practice nurses. Two co-sponsors of the bill represent Pitt County: District 8 Rep. Kandie Smith and District 9 Rep. Brian Farkas. Farkas said he decided to co-sponsor the bipartisan SAVE Act because of national studies pointing toward a looming shortage of physicians and other providers nationwide.
"While I've worked to increase the physician class size at ECU by delivering a new $215 million facility for the Brody School of Medicine, provider shortages will continue to have a disproportionate impact in rural areas like Eastern North Carolina," Farkas said. "By granting an APRN full-practice authority through the SAVE Act, we can combat the workforce shortage directly and immediately, improving access to quality care and keeping health care costs under control for all North Carolinians."
Farkas said that the act would add to job growth across the state and annual savings between $433 million and $4.3 billion without eroding quality care, citing a 2015 study by the Center for Health Policy and Inequalities Research at Duke University.
Twenty six states already permit independent scope of practice for APRNs. Farkas said those states have seen positive results after enacting the legislation, with improved accessibility to affordable, quality care.
Doctors know best
Reeder said the difference in training between physicians and nurses is dramatic. Advanced practice nurses undergo at least 500 clinical hours, he said, while physicians' hours are in the thousands.
"The training for physicians is much more extensive than APRNs," Reeder said.
Dr. Mitchell Li, an emergency doctor in western North Carolina who supports grassroots pro-physician supervision organization Physicians for Patient Protection, said that between medical school, clinicals and residencies a physician receives about 15,000 hours of practice. He said legislators are being misled about the efficiency of APRNs which is dangerous for patients.
Li is also the founder of Take Medicine Back, an advocacy group concerned about corporate takeover of health care. Li said that makes APRN organizations lobbyists for the SAVE Act in an attempt oust medical doctors and operate at lower costs. He said legislation should be clear in differentiating between APRNs and registered nurses.
"They are convincing legislators that APRNs are just as good as physicians," Li said. "In fact, they (say they) are nicer and have much kinder hearts because they are nurses, (unlike) physicians and (the state) has to take care of the poor. They have convinced the legislators to give them full practice.
"What they have neglected to do is realize that the studies they are relying on are hugely biased and bad, in a nutshell. Now, it gives full range for corporate hospitals, the CVS's and big huge corporations, to completely replace physicians with … NPs who will just do their bidding. And now the NP does not even have the liability if they screw up."
Nurse know-how
But Stephen Michaux-Smith, a practicing CRNA for 15 years based in Ayden and former board member for the North Carolina Association of Nurse Anesthetists (NCANA), said that graduates of CRNA programs have an average of 9,369 hours of clinical experience. He said that comes from undergraduate nursing training, hours as a critical care RN, and hours during the CRNA program itself.
Michaux-Smith said the General Assembly needs to address independent practice through the SAVE Act to provide affordable care to rural areas like Ayden.
"APRNs are the ones that tend to live in the areas more than physicians," Michaux-Smith said. "APRNs are the ones much more likely to provide care in rural NC. There are 136 anesthetizing locations across NC that only employ CRNAs."
Stacy Yancey, NCANA president, said that she heard from registered nurses who are nervous about Byrd being overturned without legislation to clarify who is responsible for care and when.
Nurses expressed concern about following a physician's order to administer medication and being held liable if that order is negligent.
She said CRNAs are also concerned about disagreements between physicians about providing medication. She added CRNAs in the U.S. have malpractice insurance, like physicians, due to their advanced training, but bedside nurses don't have that protection.
Yancey added that some recent graduates of CRNA programs have opted to practice in other states that provide full scope of practice. She has not heard of any practicing CRNAs moving from North Carolina.
Li thinks to keep rank and file registered nurses from needing such protection, the legislature needs to separate them from APRNs.
"The origin of the practice of nursing … is completely different from NPs or CRNAs," Li said. "They are being lumped in but it is two different professions. One is practicing medicine without a license and, unfortunately, 'real' nursing is being thrown under the bus, because there's no differentiation by the courts."
(This story originally appeared in Reflector.)