COVID-19 Vaccination Rollout Essentials for All NJ Health Care Workers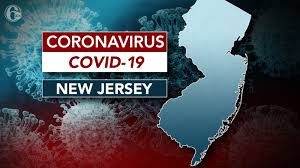 The New Jersey COVID-19 Vaccination Rollout, Phase 1A, starts this month and includes paid and unpaid persons serving in health care settings and long-term care residents. Along with receiving this news, we know you will have questions about the safety and the distribution of the vaccines. Rutgers Project ECHO is hosting a series of interactive sessions with the New Jersey Department of Health. These sessions are designed to answer your questions and to provide you with the latest information on the vaccination rollout plan. You're encouraged to submit your questions to the panelists before and during the sessions. Please mark these important dates on your calendars and register today.
COVID-19 Vaccination Essentials ECHO Series
How to Get Vaccinated During Phase 1A
Monday, December 14
11:15 a.m. to 12:30 p.m.
What to Expect When You Get Vaccinated
Friday, December 18
11:15 a.m. to 12:30 p.m.
Long-Term Care Pharmacy Partnership
Monday, December 21
11:15 a.m. to 12:30 p.m.
Don't miss this up-to-date information from the NJDOH!
Upon registration you will receive an email with the Zoom Link to the sessions and the Rutgers COVID-19 Website Link for the recordings of the sessions and access to the resources.
These video sessions will be broadcast using Zoom, which can be accessed via your smartphone or computer. There will be live Q&A during the last 30 minutes of the call where we will share information and answer your questions.
Note: Nursing home staff will have priority registration for the session on December 21.
KEY RESOURCES
For the latest information about COVID-19 vaccination in New Jersey:
New Jersey Department of Health
New Jersey COVID-19 Information Hub
Office of the Governor Press Releases
Centers for Disease Control and Prevention
If you are interested in hosting a point of dispensing and administering COVID-19vaccines, please pre-register here. Statewide pre-registration to schedule your appointment to be vaccinated is forthcoming.