COVID-19 'Long Haulers' Need Dedicated Clinics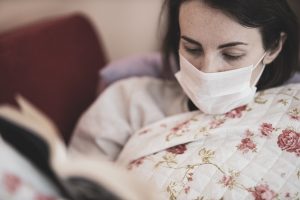 The United States should create multispecialty COVID-19 clinics dedicated to treating patients still experiencing serious multiorgan effects of infection well after recovery from acute illness, say the authors of a comprehensive review of literature on so-called coronavirus "long-haulers" published in Nature Medicine.
The exact number of US long-haul COVID-19 cases is unknown, but the researchers said that many patients struggle in silence or become frustrated when their doctors don't consider that their symptoms could be related to their previous infection.
While long-haul syndrome often occurs in people with underlying health problems, it also affects previously healthy people, senior study author Elaine Wan, MD, said in a Columbia University news release.
"I have seen young patients, weeks even months after COVID-19 infection, and they've suddenly developed new onset of heart racing, palpitations, and chronic fatigue," she said, adding that other patients report new chest discomfort or difficulty with decision making, memory, and concentration.
The researchers called for the creation of dedicated COVID-19 clinics, similar to those popping up in Italy, and prioritization of those at high-risk for long-term symptoms, such as those of advanced age or with severe acute infection requiring intensive care, pre-existing respiratory illness, obesity, diabetes, high blood pressure, chronic cardiovascular disease, chronic kidney disease, organ transplant, or active cancer.
"It is clear that care for patients with COVID-19 does not conclude at the time of hospital discharge, and interdisciplinary cooperation is needed for comprehensive care of these patients in the outpatient setting," they wrote.
One academic medical center, the Brigham Lung Center, recently opened the COVID Recovery Center for these patients, according to a Dana-Farber Cancer Institute news release.
But doing so has been difficult because physicians are still attending to new coronavirus patients, Nalbandian said in the Columbia release. "Clinics could prioritize follow-up care for those at high risk for post-acute COVID-19 and those with the highest burden of persistent symptoms," she said.