'Chilling' findings in survey of NJ nurses
'We're bleeding nurses, we are hemorrhaging nurses, nurses are leaving'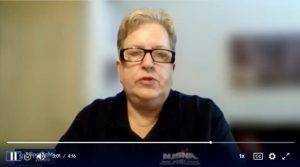 They were hailed as heroes during the pandemic and helped bring the state through the public health crisis. Now a new survey shows many nurses in New Jersey have considered leaving the job and say a statewide staffing shortage is hurting patient care. The revelations aren't new but clarify a crisis that has been brewing since before the COVID-19 pandemic.
"The results were chilling. If we don't take concrete steps to fix this, our health system will be in serious trouble," said Debbie White, president of Health Professionals and Allied Employees, which released the results of the survey. "The data revealed nearly 30% of nurses who have worked in hospitals in the last three years have left the bedside," White said. The survey was conducted among 512 nurses in primary bedside roles.
Watch the news clip here.
(This story originally appeared in NJ Spotlight.)