Behavioral, Mental Health Nurses Needed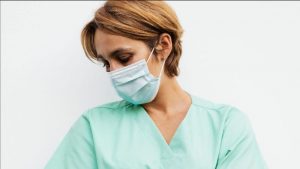 Behavioral or mental health nurses are never short on opportunities. According to experts in the field, they play a significant role in psychiatry, and there's a dire need for their services.
In inpatient psychiatric nursing settings, the nurse manages acute, urgent and emergent psychiatric illness, such as acute suicidal or homicidal ideation, forensic examinations, acute withdrawal and detoxification, acute psychosis, etc.
In outpatient settings, nurses manage chronic and some acute psychiatric illnesses.
Career options in nursing can be narrowed down by population of interest. For instance, nurses might focus on an adult or child/adolescent population.
Psychiatric nurses work in several settings, including:
Outpatient general psychiatry
Inpatient psychiatry
Detoxification units
Addiction and rehabilitation
Forensic nursing
Nurse-driven counseling and coaching
Child and adolescent psychiatry
Consult-liaison psychiatry
Psychosomatic medicine
Geriatric psychiatry
There is a significant shortage of mental health providers across the United States, and the situation has become more pronounced with the pandemic.
In psychiatry, it is easier for nurses to practice to the full extent of their licenses and training.
For nurse practitioners (NPs) or those who are interested in pursuing the practice, there is a tremendous need for behavioral health providers. For nurses who are not NPs, psych nurses are always needed in inpatient units.
Nurses considering a career change into a mental health setting benefit from further education. The certification credential offered by the American Nurses Credentialing Center is the Psychiatric–Mental Health Nursing board certification (PMH-BC). This is a competency-based certification for entry level practice in psychiatric/mental health nursing. The requirements are 2,000 hours of clinical practice in mental health, 30 CEUs in the topic area and successful completion of the exam.
Psychiatric nurse practitioners can become certified as ARNPs with a specialization in psychiatric/mental health care. After getting a bachelor's degree in nursing, the master's is another year or two of education and about 600 hours of precepting.