Attend, Present at the Plant Based Prevention of Disease-Nutrition & Lifestyle Medicine Conference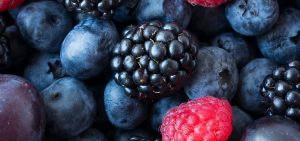 The Plant Based Prevention of Disease: Nutrition & Lifestyle Medicine Conference 2023 will take place at the New Jersey Institute of Technology in Newark from September 30 to October 2. Poster presenters for the conference are sought and the conference organizers will be accepting applications until August 28.
PURPOSES:
educational value

to conference registrants who will view the poster content;  and

exposure

of the presenter's noteworthy investigative work to other registrants.

BASIC REQUIREMENTS FOR APPROVAL:
The content must be evidence-based and contributive factually or insightfully within its subject area, with proper attribution of all source material. 

The content must not be promotional with regard to any specific product, company, organization or commercial interest.

Any research activities or results cited must not involve non-human animals.

Expression must be clear, and free of grammatical or typographical errors.

The content must be directly relevant to one or more of the 13 P-POD Core Topic Areas, or our 14th special topic (below).

CORE TOPIC AREAS:
P-POD's theme "The Future of Healthcare Begins with Nutrition" and strong focus on Lifestyle Medicine are embodied in our following innovative curriculum.  Authors should submit abstracts and posters addressing any of the 14 bullet-pointed categories below:
Promoting healthful behaviors at the community-program and primary-care levels

Cancer prevention and survivorship

Cardiovascular health and disease

Diabetes prevention or reversal

Exercise physiology, and movement in daily lifestyle

Health equity, vulnerable populations, and access disparities for care and nutritious-food

Kidney health and chronic kidney disease

Mental and brain health

Microbiota/gut health and dysbiosis;  gut-brain axis;  immune homeostasis and autoimmunity

Pediatrics

Plant-based nutrition as a practical resource in chronic disease prevention/reversal

Restorative (sleep, social connection) and degrading (chronic stress, risky substances) lifestyle factors

Women's health

(added just for this session)

Gun violence vs. the health of children, families and communities;  and the racial disparities of death, trauma and fear
Lifestyle Medicine's Six "Pillars" are embedded throughout the above:  healthful eating of whole plant-based food;  beneficial physical activity;  strategies to manage stress;  forming and maintaining relationships;  improving sleep;  avoiding risky substances.
REQUIRED TIMELINE:
Abstracts for review must be

submitted by 11:59 pm ET, Monday August 28

, at the dedicated P-POD submission portal at

reviewer.p-pod.org

.

Faxed, emailed or mailed submissions will not be accepted. 

Authors will be

notified by 11:59 pm ET, Wednesday August 30 about action on acceptance

by the P-POD Research Review Panel. 

If abstracts are accepted, viewable versions of

poster materials, including all other sections and graphics, must be uploaded no later than 5 pm ET, Thursday September 21

for final review. 

NOTE that the actual poster mounting display area will be four feet wide and four feet tall.

The author designated as

Presenting Author for the poster and abstract,

if not already participating in the conference,

must register for the conference at register.p-pod.org

no later than one week after the date on which notice of abstract acceptance is given, or else acceptance will be withdrawn.

P-POD will give the go-ahead by 10 pm ET, Friday September 22

to produce final full posters for mounting.

Posters can be

mounted any time after 8:15 am ET, Saturday September 30

, opening day of the conference. 

The

Presenting Author must be present at the displayed poster for all of 7:35-8:30 am ET, Sunday October 1

, to address all questions from attendees.
ADDITIONAL REQUIREMENTS OR PROCEDURES:
If there are

multiple authors

, then all must approve the abstract before subm

ission.

An individual may serve as first author or Presenting Author

for only one abstract

.

NOTE that the actual poster mounting display area will be four feet wide and four feet tall. 

There will be various tape, tack and clamp type mounting supplies on hand, but if you wish to mount using a particular kind of supplies, you are encouraged to bring them.

Your abstract or its data

should not have been published previously

as an abstract or full paper in a medical, scientific or other professional publication, or

presented previously

at another national-audience conference.  If any actions of publication or presentation are pending at the time of your submission, then you should disclose them with your submission.

You must identify on your abstract, both at the review stage and the posting stage, any

affiliations with or financial interests in any commercial entities

, that can possibly have a bearing on the subject matter of your abstract.

All the authors, and the abstract and the poster themselves, must be

in compliance with the exclusion and disclosure requirements

published by Accreditation Council for Continuing Medical education, in "Standard 3: Identify, Mitigate, and Disclose Relevant Financial Relationships", at

https://www.accme.org/accreditation-rules/standards-for-integrity-independence-accredited-ce/standard-3-identify-mitigate-and-disclose-relevant-financial-relationships

 

An

Evidence Review

or a

Clinical Vignettes / Case Reports

type of abstract may only be submitted by "Student/Resident/Fellow" authors, not "Professional" authors.

Abstracts of an

Original Research

nature must confirm Institutional Review Board approval for conducting any human subjects research. 

Abstracts of a

Clinical Vignettes / Case Reports

nature must attest to having all patients' written permission to present data related to them, and all data must be deidentified.

Case Reports

may not be autobiographical for any of the authors

You should use a

"citation style"

of the AMA, NLM or Vancouver type within the numerical approach, for poster reference sections.  Examples may be found at various online reference sites such as

https://www.scribbr.com/citing-sources/citation-styles/

 
HOW TO PRESENT THE ABSTRACT SUBMISSION FOR UPLOAD AND REVIEW:
Please use only the dedicated P-POD submission portal at

reviewer.p-pod.org

.

Please provide the following to us, accompanying and separate from the abstract text:

Presentation Title:  Please provide a brief specific title, without abbreviations, defining the content of the abstract. 

Core Topic(s):  Please specify which topic (from the Core Topics section shown above in this document) that your abstract relates to.

Please choose one of these author categories.  If there are multiple authors, then please choose a category that is allowed for the Presenting Author.

Professional, for Original Research presentation type

Student/Resident/Fellow, for Original Research presentation type

Student/Resident/Fellow, for

Clinical Vignettes / Case Reports

presentation type

Student/Resident/Fellow, for

Evidence Review

presentation type
The authors and their employment/academic/professional affiliations must be stated, and the Presenting Author identified, along with sources of any funding utilized for the research and production work involved with the abstract.  Also, as previously noted:
Otherwise, the basic traditional formatting of the abstract calls for the following to be represented sequentially, within a combined size of 200 to 400 words:

Abstract title

Introduction / background

Methods

Results

Conclusions
SOME TRADITIONAL THOUGHTS ON HOW POSTERS CAN BE CONSTRUCTED:

If approved, you should use only widely known sans serif fonts for poster printing (see first link in the next paragraph below for suggestions on fonts, sizes etc.).  Readability from a distance is a key consideration for display.  There certainly should be reasonable blank space between poster sections.

There are many articles online about how presenters have tried to approach or format research postering in the past (usually not specific to medical topics only).  Two seemingly useful examples might be at the following links.  The first is very compact and readable, and includes visuals that are helpful for poster structuring and sectioning.  The second is much longer and more detailed, focusing first on why research postering is done at all, then largely on the writing process for the abstract itself, before considering poster portrayal:
https://ohiostate.pressbooks.pub/scientificposterguide/chapter/scientific-posters/