The Institute for Nursing was founded in 1988 as the charitable affiliate of the New Jersey State Nurses Association (NJSNA). The purpose was to have a mechanism to receive contributions to provide scholarships, research grants, and to increase education programs. The Institute complements the work of NJSNA, the largest nursing organization in the state, by raising funds and developing and managing grants to support advances in research, education, and clinical practice. Through NJSNA's network of Member Associations and their individual members, our programs benefit nurses and the communities where nurses practice. The goals of the Institute are achieved by raising funds, along with developing and managing grants to support our mission.
The most longstanding of the Institutes many activities are the nursing scholarship and research grant programs. These two annual competitions provide tuition assistance for students enrolled in entry level nursing, career mobility, and advanced nurse research in both clinical and academic settings. Since 1989, The Institute for Nursing has given out more than a half million dollars in scholarships. Scholarships have been given to nurses who are students in all three nursing programs, RNs who are seeking their BSNs, LPNs who are working to become RNs, and individuals who are looking to become RNs.
In 2001, the Institute took the Peer Assistance Program under its domain in order to include it as a program which could accept contributions. It provides 24-hour Hotline for nurses seeking assistance with impaired practice problems. In addition, it sponsors 27 Nurse Support Groups around the state, a service that is provided to the RAMP program.
In 2003, the Institute added the Recovery and Monitoring Program (RAMP) to its services to the nursing community. This program is designed to assist nurses who experience impaired practice problems, primarily with substance abuse. Participants are carefully monitored through treatment and recovery through input from many sources in order to maintain a stable recovery.
The Institute for Nursing must rely on the continued generosity of its donors to achieve and expand upon its mission and goals.
2020 C.A.R.E.S. Award Nominations Open
The Institute for Nursing will be hosting the 2020 C.A.R.E.S. Award. This C.A.R.E.S award
for Nursing Excellence honors outstanding nurses who are nominated by their colleagues who
have had the opportunity to observe their dedication while forging our profession ahead. Their
commitment to nursing and health care through the CARE of people is a tribute to our professional
founders and an inspiration to the next generation of nurses.
The C.A.R.E.S. Awards for Nursing Excellence are made in recognition of nursing excellence in
five categories:
C – Clinical Practice
A – Administration
R – Research
E – Education
S – Support
Each of the C.A.R.E.S. award recipients will represent the best in their field; their efforts and
accomplishments will continue to set the standard of nursing excellence.
Nominations are being accepted until January 6, 2020. Nominate a nurse now.
The Institute for Nursing will congratulate this distinguished group of nurses on April 2, 2020 at the Pines Manor in Edison, New Jersey.
Please help us honor an outstanding nurse by nominating them for the 2020 C.A.R.E.S Award.
The mission of the Institute is our road map, in which we can advance the profession of nursing and impact the communities we serve. The  generosity of our supporters illuminates the road.
The Institute continues to nurture the tradition of nursing in New Jersey's health care systems.
If you have any questions, please don't hesitate to contact Debra L. Harwell, BA, Deputy Director at deb@njsna.org or by phone at 609-883-5335 x119.
2019 Divas & Dons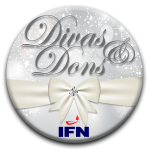 In 2019, 13 New Jersey nurses who made an extraordinary impact on the profession and the community were honored as Divas and Dons.