Healthy Nurse, Healthy Nation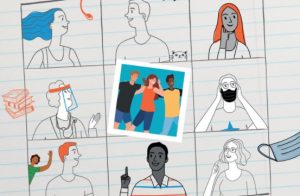 Healthy Nurse, Healthy Nation (HNHN), just like all of you, has had quite a year. A banner year, we might add! We welcomed new staff to the team, including our director, Katie Boston-Leary, and an experienced researcher, Alison Cuccia. An updated mission statement now notes that HNHN is "improving the nation's health—one nurse at a time," and our new tagline urges all nurses to "Inspire. Empower. Move."
Under our new director, HNHN completed an extensive renew and refresh process. By engaging internal and external stakeholders, we learned what's working and what needed improvement. Our first step was to convene an advisory committee. This group—composed of exemplar C/SNAs, organizational affiliates, healthcare facilities, schools of nursing, and other top subject-matter experts—contributes to the strategic goals of HNHN and the American Nurses Association (ANA) by reviewing and recommending HNHN activities, programs, and resources to facilitate nurse well-being and grow HNHN participation.
Our health-risk appraisal, the HealthyNurse® Survey, moved to an updated platform and now provides streamlined delivery and improved data presentation and display of the HealthyNurse Index Score. Challenges have updated graphics and tips. We continue to highlight participants and their health journeys, as well as HNHN partners, and we provide other fresh blog content, including financial health.
Increased media interviews, Twitter chats, podcast participation, and videos expanded our social media presence and engagement on Facebook (Healthy Nurse, Healthy Nation), Twitter (@HealthyNurseUSA), Instagram (HealthyNurseUSA), and Pinterest (HealthyNurseUSA). A 3-minute plus fun video showing a nurse using all HNHN has to offer is available on YouTube.
In this report, you'll find an update of many of our efforts, including actions to support nurses' mental health, funders' support, and activities in each of the five domains. We hope you'll feel inspired to work with us in enhancing nurses' well-being!