Join us at the
Joint Membership In NJSNA And ANA Is Now Only $15/Month
Make a difference in your career and for all nurses in New Jersey. Network with fellow nurses, stay up-to-date on the latest nursing news and become a part of something bigger than yourself.
Join us at the
Divas and Dons

Gala!

Thursday, April 4, 2019
Hyatt Regency, Princeton NJ
Find Out What is Happening in Your Region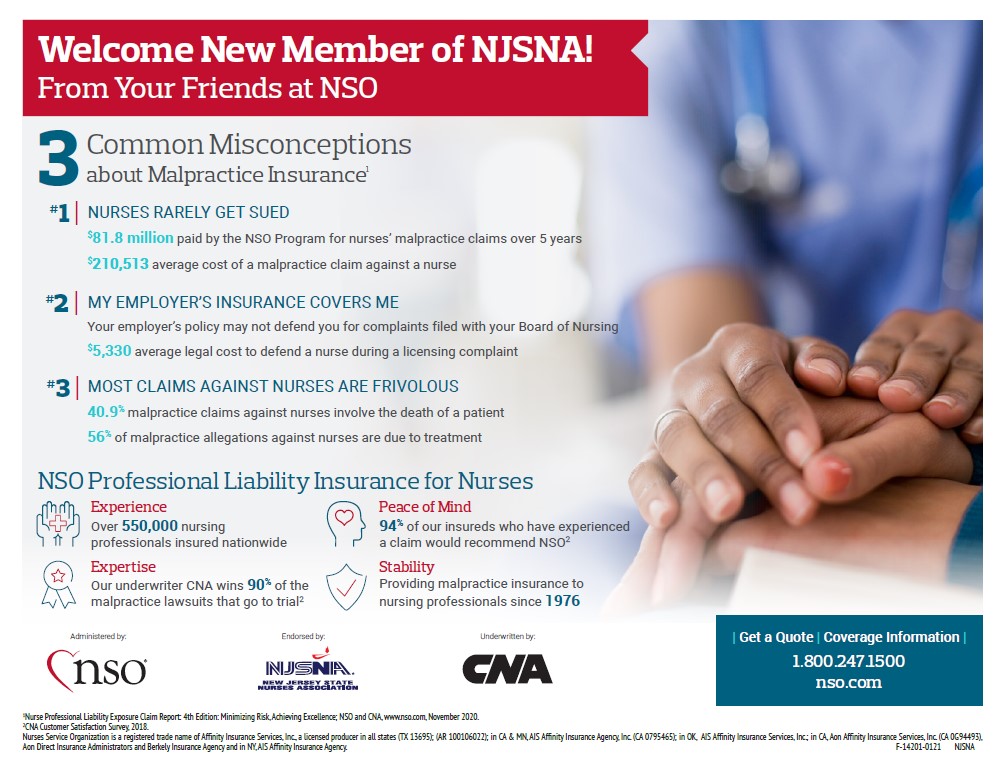 New Jersey State House Virtual Programs
Virtual Field Trips to the New Jersey State House
New Jersey State Nurses Association (NJSNA)
New Jersey State Nurses Association (NJSNA) represents the interests of the state's 110,000 Registered Nurses, advances the profession of nursing and advocates on behalf of nurses and consumers. NJSNA, along with its national organization in Silver Spring, MD, the American Nurses Association (ANA), and 53 state and territorial associations, all help to represent the nation's 2.6 million RNs.

Years
EST. 1901
Member Benefits
Advance your career, develop patient care skills and network with your peers
Invest in yourself and further your career with professional development
When you're part of the New Jersey nursing community, you're never alone
NJSNA Legislative Successes

Politics have a great impact on nursing. Therefore, nursing should have a meaningful impact on politics.